Knife MAM Operario 2023/1-C
(Product code: 310820208593)
The above product images may vary from the ordered goods. There may be additive, stickers or other elements that are not included in the item. On your device setup screen is visible brand color may differ from the actual color of the product.
Unit: 1 vnt

Price: 13.38 €

Dear visitor,

Have question about this product?
Maybe you have found mistake?
Or maybe you know where the product is available in cheaper, and you want to negotiate the price?
Please provide detailed information in the inquiry form below and click the "Send" button Try to respond to inquiries during 1 working hour! Thanks for asking.
Dear visitor,
Do you want to get a discount code?
Fill out this form and only if there will be opportunities in the near future (during working hours) to provide you with discount code.
Please enter your email address to which you will be informed when the product will reappear in stock.
---
Niezbędnik ze stali nierdzewnej Inox - MAM Operario


klasyczny i prosty, składany w drewnie bukowym (2023/1-C)
Niewielki niezbędnik w drewnianej rękojeści bukowej.
Posiada ostry nożyk oraz widelec. 
Na jego końcu zamontowano oczko które umożliwia zawieszenie go na łańcuszku czy sznureczku. 
Na kółeczku montażowym dołączono otwieracz do butelek który może również stanowić osobny brelok.

Niezbędnik posiada prostą konstrukcję.

Ostrze chowa się w nacięciu w rękojeści bukowej, która została polakierowana. 
Wykonane zostało ze stali nierdzewnej AISI 420 łączonej z VG-10 z dodatkiem molibdenu, wanadu, krzemu oraz węgla  wysokiej jakości niemieckiej (ThyssenKrupp).
Twardość ostrza to 57 HRC, wyprowadzono je szlifem pełnym płaskim.
Niewielka grubość głowni w połączeniu z szlifem  full flat grind daje ponad przeciętnie ostry nożyk. 
Taki niezbędnik sprawdzi się zarówno na wyprawie, biwaku ale i w codziennym życiu.
Kolor elementów może różnić się zależnie od dostawy. Metalowe pierścienie występują w kolorze srebrnym oraz złotym. 
Dane techniczne:
Numer produktu: 2023 / 1-C
Rodzaj stali: AISI 420 / VG10
Długość głowni: 61 mm / 2.40"
Grubość głowni: 1.4 mm / 0.06"
Długość całkowita: 137 mm / 5.39"
Waga: 34 g / 1.20 oz
Rodzaj krawędzi tnącej: Plain
Typ głowni: Drop Point
Rodzaj szlifu: Full Flat
Materiał rękojeści: Drewno bukowe (beech wood)
Producent: M.M.M. Fábrica de Cutelarias Filmam, Lda., Portugalia
__________________________________
Nóż portugalskiej marki MAM - 

jest
 to jeden z najstarszych producentów noży na świecie.
Swoje  doświadczenie wzbogaca od  ponad 150 lat.
Noże marki zwane są również przez użytkowników jako Operario lub Palacoula.  
Stworzenie jednego kieszonkowego noża to aż 55 operacji! Każda klinga ostrzona jest ręcznie.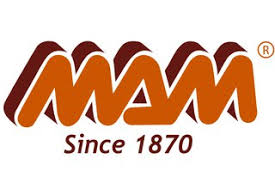 Chcesz sprawić komuś niezapomniany upominek militarny? Zajrzyj do obszernego działu samoobrona i alkomaty.
| | | | |
| --- | --- | --- | --- |
| Manufacturer | MAM | Product code | 310820208593 |
Delivery options and prices
| | |
| --- | --- |
| Product withdrawal from warehouse | Free |
| Product delivery to home | 3.50 € |
| Product delivery to the post office | 2.90 € |
| Prekės pristatymas į "LP Express 24" siuntų terminalą | 1.80 € |
| Prekės pristatymas į "Omniva" paštomatą | 2.60 € |
Product characteristics:
| | |
| --- | --- |
| Preliminary delivery term (W/D) | 3-7 d. |
At this moment product's knife mam operario 2023/1-c price is 13.38 € (thirteen € thirty-eight ct).
Knife MAM Operario 2023/1-C - in this moment You are in this product. Knife MAM Operario 2023/1-C • Knives and other tools • Knives and tools • Goods for civilians and soldiers, kaina internetu. This product belongs to a group Knives and other tools. Buying online this group's products You will save a lot of money. Add product Knife MAM Operario 2023/1-C to the cart and You will get a good price or click on a button "Get discount code!". If You don't know how to buy online or You have some questions about a product – click on a button "Ask for". If You're satisfied with this product's price online but right now You don't have enough money – click on a button "Buy by installments". If You're waiting for product's Knife MAM Operario 2023/1-C sale – click on a button "Report for price drop". This way with buttons help You will quickly, comfortably and easy get this product. Other popular similar products in a group knives and tools: stalo įrankiai meteor cuterly 3 in 1; knife ganzo g801-or; multifunctional knife victorinox 1.3703.3 multi tool black; knife pumatec tec rettungsmesser 7309012 multi tool; multifunctional knife victorinox 0.2373.t multi tool red (transparent); knife marttiini silver carbinox; multifunctional tool multitool clipmulti tu 196; knife sanrenmu 710 g10 biały; knife karambit replika cs:go red spider; multifunctional tool leatherman lt90 skeletool cx multi tool; for a good price, which You will pick faster online.
Shipping around Lithuania - Vilnius, Kaunas, Klaipėda, Šiauliai, Penevėžys, Alytus, Marijampolė, Mažeikiai, Jonava, Utena, Kėdainiai, Telšiai, Visaginas, Tauragė, Ukmergė, Plungė, Kretinga, Šilutė, Radviliškis, Palanga, Gargždai, Druskininkai, Rokiškis, Biržai, Elektrėnai, Garliava, Kuršėnai, Jurbarkas, Vilkaviškis, Raseiniai, Anykščiai, Lentvaris, Grigiškės, Naujoji Akmenė, Prienai, Joniškis, Kelmė, Varėna, Kaišiadorys, Pasvalys, Kupiškis, Zarasai.