---
Item detailed description:
Kabura Wojskowa Gunfighter Armory
skóra licowa, bydlęca - brąz 7,75 cala
Kabura polskiej, ręcznej roboty.
Uszyto ją ze skóry licowej, bydlęcej – wysokiej jakości.
Z uwagi na materiał, kabura ta wymaga regularnego, okresowego konserwowania. 


Pasuje do takich rewolwerów czarnoprochowych jak: 
Colt Navy,
Colt Army, 
SAA,
Remington
oraz innych z lufą o długości 7,75 cala.
Kabura posiada szeroką przelotkę na pas.
Prtodukt marki :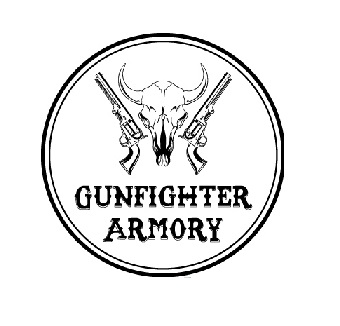 Jeżeli szukasz dobrej jakości produktów z kategorii sprzęt taktyczny zapoznaj się z naszą ofertą.


Co klasyfikujemy jako broń czarnoprochowa?
Broń czarnoprochowa to różnego rodzaju działa i broń ręczna, w której wystrzelenie ładunku następuję efekcie spalania czarnego prochu. W chwili obecnej należy tą broń zakwalifikować jako broń historyczną gdyż w warunkach bojowych została zastąpiona przez innego typu broń. Pistolet, karabin jednostrzałowy, rewolwer sześciostrzałowy, czy też dubeltówkę to wszystko możemy zaliczyć do broni czarnoprochowej.
Broń czarnoprochowa – broń bez zezwolenia.
Jest to jeden rodzaj broni jaki można kupić
w Polsce bez specjalnych zezwoleń czy zaświadczeń,
wystarczy dowód osobisty. Z godnie z prawem można zakupić broń palną rozdzielnego ładowania wyprodukowaną do roku 1885 lub je współczesną replikę. Taką broń bez zezwolenia można nabyć i posiadać na terenie Polski w sposób legalny.Posiadając
Europejską Kartę Broni
można przewozić swoją broń na terytorium całej Unii Europejskiej. Uzyskanie tego dokumentu nie jest trudne. Ta łatwość w nabyciu i transporcie broni czarnoprochowej nie zwalnia z odpowiedzialności oraz przestrzegania wszelkich zasad bezpieczeństwa w podczas jej przechowywanie i używania.
Broń czarnoprochowa – gdzie postrzelać?
Tak jak w przypadku każdego innego rodzaju broni najwłaściwiej strzelać na
licencjonowanej strzelnicy.
Rozpoczynając strzelanie dobrze jest przestrzegać kilku zasad. Pierwsza zasada nakazuje zapoznanie się z budową broni, jej mechanizmami oraz regulaminem prawidłowego strzelania. Przygodę ze strzelaniem właściwie jest zacząć pod okiem instruktora. Celować z broni czarnoprochowej należy tylko
do tarczy.
Są też określone zasady, określające obsługiwanie broni ich przestrzeganie zapobiega wypadkom. Najważniejsze z tych zasad to poruszanie się po strzelnicy z nienabitą bronią, podczas ładowania należy broń kierować lufą do tarczy, i pod żadnym pozorem nie celować w inne osoby nawet z nienabitej broni.
Broń czarnoprochowa w jaki sposób się z nią obchodzić?
Sama broń to nie wszystko co trzeba nabyć, aby muc strzelać. Do strzelania konieczne są kule, kapiszony i proch. Właściwe kule powinny być dobrane do kalibru broni, kapiszony niezbędne są aby zainicjować zapłon. Niezbędny jest kluczyk do kominów, ponieważ umożliwi on bezpieczne rozładowanie i zabezpieczenie broni.
Do czyszczenie
broni czarnoprochowej niezbędne są spray i olejek do broni i komplet wyciorów. Broń czarnoprochową trzeba czyścić i zabezpieczać smarem po każdym strzelaniu, dzięki takiemu postępowaniu będzie służyła przez długi lata.Przy zastosowaniu prochownicy przesypywanie prochu do fiolek nie jest trudne dlatego warto ją kupić. Podczas strzelania dobrze jest zabezpieczyć swoje ręce, oczy i uszy dlatego trzeba zakupić rękawice, okulary i słuchawki ochronne.
Broń czarnoprochowa – co wybrać?
Broń czarnoprochowa jest w dwóch podstawowych
kalibrach 36 i 44
Każdy z nich posiada swoje zalety i wady. Wybór uzależniony jest przede wszystkim od osobistych preferencji. Broń kalibru 36 cechuje mniejszy odrzut, lżejsze kule, a co za tym idzie niższe koszty eksploatacyjne. Dodatkową zaletą tej broni jest lepsza celność. Z kolei kaliber 44 ma też dużo zwolenników, ze względu na większą i cięższą kulę, co przekłada się na większy zasięg strzału oraz efekty zasłony dymnej i huku przy strzelaniu. W zależności od tego czego oczekujesz od strzelania możesz wybrać modele Colta, Remingtona, Rogers&Spencera. Najlepiej przed zakupem udać się na strzelnicę z osobami które mają odpowiednie modele i popróbować strzelać ważne jest też poznanie obsługi swojej broni w tym również wszystkich czynności konserwacyjnych.
Broń czarnoprochowa – zalety wykonania.
Miłośnicy broń zwracają uwagę również na
zalety estetyczne
modeli i replik broni wykonanej przed rokiem 1885. Wszystkie one są przecież nie tylko funkcjonalne ale też pięknie wykonane. Z tych względów oprócz swych walorów użytkowych mają również walory czysto estetyczne i idealnie nadają się na ozdobę.
Wszystkich pragnących nabyć broń czarnoprochową zapraszamy do naszego sklepu, mamy w ofercie wszystko czego potrzebujesz, żeby strzelać i konserwować swoją broń.