Knife Higonokami 90 mm Banshu Hamono
(Product code: 310820257458)
The above product images may vary from the ordered goods. There may be additive, stickers or other elements that are not included in the item. On your device setup screen is visible brand color may differ from the actual color of the product.
Unit: 1 vnt

Price: 33.01 €

Dear visitor,

Have question about this product?
Maybe you have found mistake?
Or maybe you know where the product is available in cheaper, and you want to negotiate the price?
Please provide detailed information in the inquiry form below and click the "Send" button Try to respond to inquiries during 1 working hour! Thanks for asking.
Dear visitor,
Do you want to get a discount code?
Fill out this form and only if there will be opportunities in the near future (during working hours) to provide you with discount code.
Please enter your email address to which you will be informed when the product will reappear in stock.
---
Nóż kieszonkowy Higonokami 90 mm czarny
Twardość ostrza: 60-62 HRC
Higonokami to japoński, niewielki składany nóż.
Głownia w kształcie tanto, posiada bardzo wytrzymały czubek oraz możliwość głębokiego cięcia kantem.
Głownia w całości chowa się w rękojeści. 
Wystaje jedynie bolec który ułatwia otwieranie noża oraz zapobiega złożeniu się noża podczas pracy. 
Nożyk jest bardzo mały, można go mieć zawsze przy sobie. 


Noże Higonokami posiadają długą historię.
Wywodzą się z końca epoki samurajów, kiedy to kowale zmieniali profil działalności na wytwarzanie przedmiotów codziennego użytku. 
Dane techniczne:
Rodzaj stali - rdzewna Monosteel
Twardość ostrza - 60 HRC +/- 2
Długość całkowita po rozłożeniu - 21,0 cm
Długość krawędzi tnącej - 9,0 cm
Długość po złożeniu - 13,4 cm
Szerokość ostrza - 1,6 cm
Grubość ostrza - 2,8 mm
Waga - 65 g
________________________________________
Produkt firmy Banshu Hamono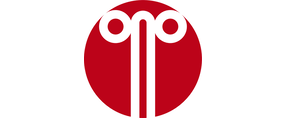 Delivery options and prices
| | |
| --- | --- |
| Product withdrawal from warehouse | Free |
| Product delivery to home | 3.50 € |
| Product delivery to the post office | 2.90 € |
| Prekės pristatymas į "LP Express 24" siuntų terminalą | 1.80 € |
| Prekės pristatymas į "Omniva" paštomatą | 2.60 € |
Product characteristics:
| | |
| --- | --- |
| The supply of goods, the term (d) | 3-7 d. |
Product manager:
Viktorija Baltramiejūnaitė
Phone:
+370 650 05802
Email:
info@b-a.eu
At this moment product's knife higonokami 90 mm banshu hamono price is 33.01 € (thirty-three € one ct).
Knife Higonokami 90 mm Banshu Hamono - in this moment You are in this product. Knife Higonokami 90 mm Banshu Hamono • Knives and other tools • Knives and tools • Goods for civilians and soldiers, kaina internetu. This product belongs to a group Knives and other tools. Buying online this group's products You will save a lot of money. Add product Knife Higonokami 90 mm Banshu Hamono to the cart and You will get a good price or click on a button "Get discount code!". If You don't know how to buy online or You have some questions about a product – click on a button "Ask for". If You're satisfied with this product's price online but right now You don't have enough money – click on a button "Buy by installments". If You're waiting for product's Knife Higonokami 90 mm Banshu Hamono sale – click on a button "Report for price drop". This way with buttons help You will quickly, comfortably and easy get this product. Other popular similar products in a group knives and tools: knife karambit replika cs:go red spider; galastuvas profesionalus ganzo touch pro ultra; profesionalus galastuvas ganzo touch pro; galąstuvas work sharp wskts mk.2; profesionalus galąstuvas ganzo touch pro steel; deimantinis elektrinis galastuvas taidea t1031dd; stalo įrankiai meteor cuterly 3 in 1; knife ganzo g801-or; machete walther mach tac 3, stal 440; multifunctional tool, kariškas; for a good price, which You will pick faster online.
Shipping around Lithuania - Vilnius, Kaunas, Klaipėda, Šiauliai, Penevėžys, Alytus, Marijampolė, Mažeikiai, Jonava, Utena, Kėdainiai, Telšiai, Visaginas, Tauragė, Ukmergė, Plungė, Kretinga, Šilutė, Radviliškis, Palanga, Gargždai, Druskininkai, Rokiškis, Biržai, Elektrėnai, Garliava, Kuršėnai, Jurbarkas, Vilkaviškis, Raseiniai, Anykščiai, Lentvaris, Grigiškės, Naujoji Akmenė, Prienai, Joniškis, Kelmė, Varėna, Kaišiadorys, Pasvalys, Kupiškis, Zarasai.