50 (98% ochron\u0119 przed promieniowaniem UV). Moisture Managment \u00a0\u2013 idealne odprowadzenie wilgoci na zewn\u0105trz buffa ma ogromne znaczenie szczeg\u00f3lnie dla os\u00f3b aktywnych fizycznie, nara\u017conych na przepocenie. \u00a0Zdruga cz\u0119\u015b\u0107 (w kamufla\u017cu) buffa uszyta zosta\u0142a z materia\u0142u GORE-TEX Wiatroszczelno\u015bci\u0105 \u2013 buff idealnie sprawdzi si\u0119 na wietrznych szlakach g\u00f3rskich czy pracy w terenie, Odprowadzaniem pary \u2013 podczas wysi\u0142ku zapeni nam uczusie sucho\u015bci, odporno\u015bci\u0105 na wilgo\u0107 i wod\u0119 \u2013 ochroni ci\u0119 podczas desczu czy opadaj\u0105cej rosy.\u00a0\u00a0 \u00a0Dane techniczne: Sk\u0142ad: 95% poliester, 3% elastan, 2% PTFE Wymiary: 28,5 cm x 61,7 cm CERTYFIKATY: CERT ISO 9001, CERT ISO 14001, OEKO-TEX\u00ae, Sustainable Apparel Coalition OCHRONA: ZIMNO FUNKCJE: Oddychaj\u0105cy, Szybkoschn\u0105cy, Ochrona UV SEZON:Jesie\u0144\/Zima 2019\/20 PRODUKT: Polar Buff DLA KOGO: DLA DOROS\u0141YCH P\u0141E\u0106: Ona, On ________________________________________________ Oryginalny produkt marki Buff Sprawd\u017a tak\u017ce inne produkty z kategorii\u00a0 odzie\u017c i obuwie \u00a0w naszym \u00a0 sklepie militarnym, my\u015bliwskim . ""/>
Kaklaskarė Chusta Buff Windproof US Camo Cash multiprinted
(Product code: 310820257737)
The above product images may vary from the ordered goods. There may be additive, stickers or other elements that are not included in the item. On your device setup screen is visible brand color may differ from the actual color of the product.
Unit: 1 vnt

Price: 49.54 €

Dear visitor,

Have question about this product?
Maybe you have found mistake?
Or maybe you know where the product is available in cheaper, and you want to negotiate the price?
Please provide detailed information in the inquiry form below and click the "Send" button Try to respond to inquiries during 1 working hour! Thanks for asking.
Dear visitor,
Do you want to get a discount code?
Fill out this form and only if there will be opportunities in the near future (during working hours) to provide you with discount code.
Please enter your email address to which you will be informed when the product will reappear in stock.
---
Buff Windproof US Camo Cash multiprinted
Chusta wielofunkcyjna z warstwą wiatroszczelną
oraz imitacją bandamy 
BUF 121525.555.10.00

Bardzo ciepła chusta wielofunkcyjna uszyta z dwóch materiałów.
Wierzchnią warstwę Buffa wykonano z elastycznego i cienkiego materiału który posiada szereg zalet:
Wysokiej jakości, rozciągliwy materiał "4 Way Stretch". Szalokominiarki uszyte z tego materiału są niezwykle wygodne i praktyczne ponieważ rozciągają się na wszystkie strony.
100% Seamless Chusta Buff wykonana została w kształcie rury połączonej bezszwowo. Takie rozwiązanie pozwala wygodnie nosić chustę na wiele sposobów.
Produkcja chust oparta jest na recyklingu. Każdy buff wykonano z dwóch plastikowych butelek. Marka tworzy chusty zgodnie z myślą zrównoważonego rozwoju we współpracy z firmą Repreve®.
50 UPF Sun Protection – materiał zapewnia 50 procentową ochronę przed szkodliwymi promieniami UV. Potwierdzają to badania przeprowadzone przez  LEITAT - Textile Technology Intituties zgodnie ze standardami AS/NZS 4399:1996. Wskaźnik wykazał UPF>50 (98% ochronę przed promieniowaniem UV).
Moisture Managment – idealne odprowadzenie wilgoci na zewnątrz buffa ma ogromne znaczenie szczególnie dla osób aktywnych fizycznie, narażonych na przepocenie.
 Zdruga część (w kamuflażu) buffa uszyta została z materiału GORE-TEX
 Dane techniczne:
Skład:
95% poliester,
3% elastan,
2% PTFE
Wymiary: 28,5 cm x 61,7 cm
CERTYFIKATY: CERT ISO 9001, CERT ISO 14001, OEKO-TEX®, Sustainable Apparel Coalition
OCHRONA: ZIMNO
FUNKCJE: Oddychający, Szybkoschnący, Ochrona UV
SEZON:Jesień/Zima 2019/20
PRODUKT: Polar Buff
DLA KOGO: DLA DOROSŁYCH
PŁEĆ: Ona, On
________________________________________________
Oryginalny produkt marki Buff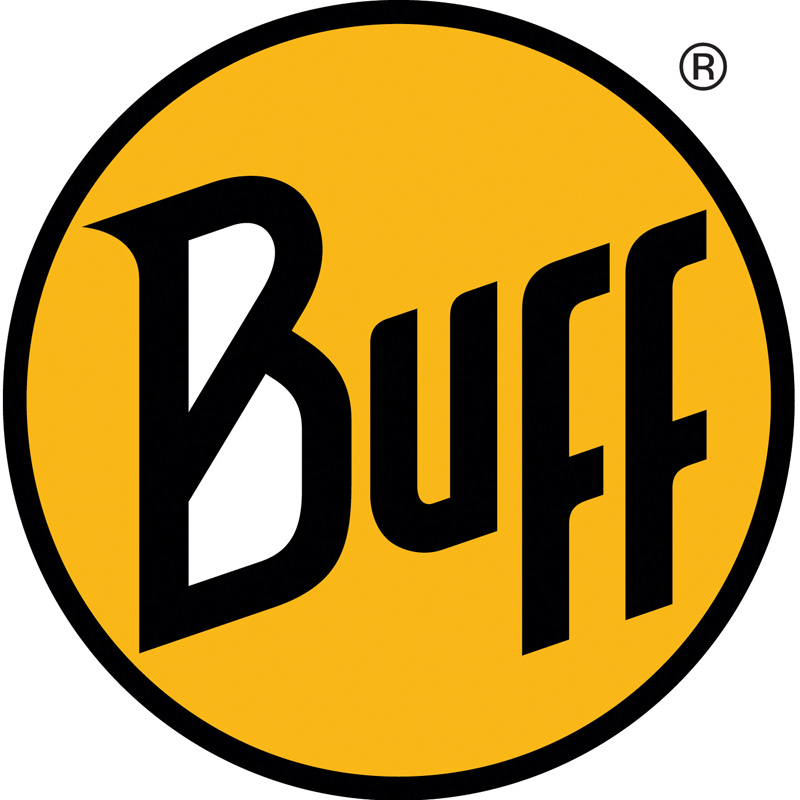 Sprawdź także inne produkty z kategorii odzież i obuwie w naszym sklepie militarnym, myśliwskim.
| | | | |
| --- | --- | --- | --- |
| Manufacturer | Buff | Product code | 310820257737 |
Delivery options and prices
| | |
| --- | --- |
| Product withdrawal from warehouse | Need to calculate |
| Product delivery to home | 3.50 € |
| Product delivery to the post office | 2.90 € |
| Prekės pristatymas į "LP Express 24" siuntų terminalą | 1.80 € |
| Prekės pristatymas į "Omniva" paštomatą | 2.60 € |
Product characteristics:
| | |
| --- | --- |
| The supply of goods, the term (d) | 3-10 |
At this moment product's kaklaskarė chusta buff windproof us camo cash multiprinted price is 49.54 € (forty-nine € fifty-four ct).
Kaklaskarė Chusta Buff Windproof US Camo Cash multiprinted - in this moment You are in this product. Kaklaskarė Chusta Buff Windproof US Camo Cash multiprinted • Headgear • Military clothing • Goods for civilians and soldiers, kaina internetu. This product belongs to a group Headgear. Buying online this group's products You will save a lot of money. Add product Kaklaskarė Chusta Buff Windproof US Camo Cash multiprinted to the cart and You will get a good price or click on a button "Get discount code!". If You don't know how to buy online or You have some questions about a product – click on a button "Ask for". If You're satisfied with this product's price online but right now You don't have enough money – click on a button "Buy by installments". If You're waiting for product's Kaklaskarė Chusta Buff Windproof US Camo Cash multiprinted sale – click on a button "Report for price drop". This way with buttons help You will quickly, comfortably and easy get this product. Other popular similar products in a group military clothing: kaubojiška skrybėlė cowboy hat, juoda; džemperis vilnonis su gobtuvu helikon patriot 390g, žalios spalvos; kelnės sfu next helikon camogrom ripstop; kepurė ucp kareiviška su snapeliu - helikon, kamufliažas acu; kepurė skautų zhp green; kelnės kareiviškos cargo defense black juodos pure trash; komplektas graff striukė 659-b-l-2 + kelnės 759-b-l-2; karški šortai utp urban tactical pants® camogrom rip-stop; džemperis vyriškas šiltas juodas helikon classic army; palaidinė vyriška ilgarankovė- kovinė helikon camogrom; for a good price, which You will pick faster online.
Shipping around Lithuania - Vilnius, Kaunas, Klaipėda, Šiauliai, Penevėžys, Alytus, Marijampolė, Mažeikiai, Jonava, Utena, Kėdainiai, Telšiai, Visaginas, Tauragė, Ukmergė, Plungė, Kretinga, Šilutė, Radviliškis, Palanga, Gargždai, Druskininkai, Rokiškis, Biržai, Elektrėnai, Garliava, Kuršėnai, Jurbarkas, Vilkaviškis, Raseiniai, Anykščiai, Lentvaris, Grigiškės, Naujoji Akmenė, Prienai, Joniškis, Kelmė, Varėna, Kaišiadorys, Pasvalys, Kupiškis, Zarasai.