Dėklas Pokrowiec na broń FSL5G-4 lunetą zielony
(Product code: 310820257781)
The above product images may vary from the ordered goods. There may be additive, stickers or other elements that are not included in the item. On your device setup screen is visible brand color may differ from the actual color of the product.
Unit: 1 vnt

Price: 60.06 €

Dear visitor,

Have question about this product?
Maybe you have found mistake?
Or maybe you know where the product is available in cheaper, and you want to negotiate the price?
Please provide detailed information in the inquiry form below and click the "Send" button Try to respond to inquiries during 1 working hour! Thanks for asking.
Dear visitor,
Do you want to get a discount code?
Fill out this form and only if there will be opportunities in the near future (during working hours) to provide you with discount code.
Please enter your email address to which you will be informed when the product will reappear in stock.
---
Pokrowiec Garbacz na broń z lunetą celowniczą
kolor zielony FSL5G-4 
Pokrowiec myśliwski - gruba gąbka - profilowany, przeznaczony do przechowywania broni.
Wyposażony w kieszonkę na drobne akcesoria, "uszy" do noszenia w ręku oraz pas do zawieszenia na ramieniu.
Syntetyczna tkanina nylonowa zastosowana do obszycia zewnętrznego łatwo się czyści z zabrudzeń oraz zapewnia dużą wytrzymałość na czynniki mechaniczne.
Wewnątrz producent zastosował grubą gąbkę pokrytą materiałem, który zabezpiecza gąbkę przed uszkodzeniami.
Jest to jeden z najsolidniejszych pokrowców na rynku w przystępnejj cenie!
Wymiary:
szerokość: 28 cm (w punkcie najszerszym)

długość bocznej kieszonki: 25 cm

wysokość bocznej kieszonki: 16 cm
Pokrowiec na broń zapiany jest na zameik błyskawiczny, boczna kieszonka również zapinana jest na zamek.
kolor: zielony
UWAGA:  W zależności od partii, pokrowiec może posiadać brązowe lub zielone lamówki, uszy i pasek wykonane z mocnego materiału

Symbol producenta: FSL5G-4

____________________________
Produkt polski, firma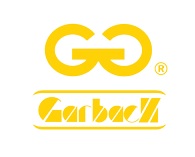 Jeżeli szukasz dobrej jakości produktów dla myśliwych zapoznaj się z naszą ofertą.


| | | | |
| --- | --- | --- | --- |
| Manufacturer | Garbacz | Product code | 310820257781 |
Delivery options and prices
| | |
| --- | --- |
| Product withdrawal from warehouse | Need to calculate |
| Product delivery to home | 3.50 € |
| Product delivery to the post office | 2.90 € |
| Prekės pristatymas į "LP Express 24" siuntų terminalą | 1.80 € |
| Prekės pristatymas į "Omniva" paštomatą | 2.60 € |
Product characteristics:
| | |
| --- | --- |
| The supply of goods, the term (d) | 3-10 |
Product manager:
Viktorija Baltramiejūnaitė
Phone:
+370 650 05802
Email:
info@b-a.eu
At this moment product's dėklas pokrowiec na broń fsl5g-4 lunetą zielony price is 60.06 € (sixty € six ct).
Dėklas Pokrowiec na broń FSL5G-4 lunetą zielony - in this moment You are in this product. Dėklas Pokrowiec na broń FSL5G-4 lunetą zielony • Safety deposit boxes, holsters, guns • Ammunition, outfit • Goods for civilians and soldiers, kaina internetu. This product belongs to a group Safety deposit boxes, holsters, guns. Buying online this group's products You will save a lot of money. Add product Dėklas Pokrowiec na broń FSL5G-4 lunetą zielony to the cart and You will get a good price or click on a button "Get discount code!". If You don't know how to buy online or You have some questions about a product – click on a button "Ask for". If You're satisfied with this product's price online but right now You don't have enough money – click on a button "Buy by installments". If You're waiting for product's Dėklas Pokrowiec na broń FSL5G-4 lunetą zielony sale – click on a button "Report for price drop". This way with buttons help You will quickly, comfortably and easy get this product. Other popular similar products in a group ammunition, outfit: neodimio paieškos magnetas (dvipusis) nepra 800kg 2f400; virvė paieškos magnetui, 8 mm; metal detector nokta | makro simplex+; paieškos neodimis magnetas 1200kg 2f600 kg (dvipusis); vėliava lt 1x1.7m; diržas kariškas odinis su vienu kaiščiu; kompasas meteor; krepšys rlz3; search coil garrett detech sef ace 150 , 250 , euro ace , s.e.f. metal detector coil 15 x 12; dėklas ginklo transportavimui 125x25x11cm, juodas; for a good price, which You will pick faster online.
Shipping around Lithuania - Vilnius, Kaunas, Klaipėda, Šiauliai, Penevėžys, Alytus, Marijampolė, Mažeikiai, Jonava, Utena, Kėdainiai, Telšiai, Visaginas, Tauragė, Ukmergė, Plungė, Kretinga, Šilutė, Radviliškis, Palanga, Gargždai, Druskininkai, Rokiškis, Biržai, Elektrėnai, Garliava, Kuršėnai, Jurbarkas, Vilkaviškis, Raseiniai, Anykščiai, Lentvaris, Grigiškės, Naujoji Akmenė, Prienai, Joniškis, Kelmė, Varėna, Kaišiadorys, Pasvalys, Kupiškis, Zarasai.