Knife Nóż myśliwski Herbertz Solingen Drop Point 114210
(Product code: 310820257505)
The above product images may vary from the ordered goods. There may be additive, stickers or other elements that are not included in the item. On your device setup screen is visible brand color may differ from the actual color of the product.
Unit: 1 vnt

Price: 41.91 €

Dear visitor,

Have question about this product?
Maybe you have found mistake?
Or maybe you know where the product is available in cheaper, and you want to negotiate the price?
Please provide detailed information in the inquiry form below and click the "Send" button Try to respond to inquiries during 1 working hour! Thanks for asking.
Dear visitor,
Do you want to get a discount code?
Fill out this form and only if there will be opportunities in the near future (during working hours) to provide you with discount code.
Please enter your email address to which you will be informed when the product will reappear in stock.
---
Nóż ze stałą głownią Herbertz Solingen 
114210 
Nóż łowiecki Herbertz Solingen ze stałą głownią o profilu Drop Point.

Rękojeść noża:
Nóż bardzo dobrze leży w dłoni dzięki profilowanej rękojeści. Okładziny zostały wykonane z naturalnego drewna pakka (laminatu) w kolorze brązowym. Na końcu rękojeści znajduje się oczko umożliwiające montaż smyczy lub linki. Bolster oraz nity wykonano z ryflowanej stali nierdzewnej.

Głownia noża:
Jej grubość to 3.2 mm. Wykonano ją ze stali nierdzewnej AISI 420 którą zahartowano do twardości 55HRC. Profil głowni to popularny i praktyczny Drop Point. Ostrze wyprowadzono szlifem pełnym płaskim (Full Flat Grind) redukującym wagę noża oraz poprawiającym właściwości tnące. U nasady ostrza znajduje się stalowy jelec który zabezpiecza dłoń przed skaleczeniem.

Wraz z nożem dołączono pochewkę zapinaną na zatrzask w którym można przenosić nóż np. przypięty przy pasie.
Dane techniczne:
Numer produktu: 114210
Rodzaj stali: AISI 420
Długość głowni: 100 mm /3.94"
Grubość głowni: 3.2 mm / 0.13"
Długość całkowita: 210 mm / 8.27"
Waga: 163 g / 5.75 oz
Rodzaj krawędzi tnącej: Plain
Materiał rękojeści: Drewno Pakka (Coral pakkawood)
Pochwa: Skórzana
Producent: C. Jul. Herbertz GmbH, Solingen
___________________________________________
Produkt niemieckiej marki Herbertz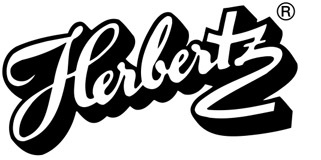 | | | | |
| --- | --- | --- | --- |
| Manufacturer | HERBERTZ | Product code | 310820257505 |
Delivery options and prices
| | |
| --- | --- |
| Product withdrawal from warehouse | Free |
| Product delivery to home | 3.50 € |
| Product delivery to the post office | 2.90 € |
| Prekės pristatymas į "LP Express 24" siuntų terminalą | 1.80 € |
| Prekės pristatymas į "Omniva" paštomatą | 2.60 € |
Product characteristics:
| | |
| --- | --- |
| The supply of goods, the term (d) | 3-7 d. |
Product manager:
Viktorija Baltramiejūnaitė
Phone:
+370 650 05802
Email:
info@b-a.eu
At this moment product's knife nóż myśliwski herbertz solingen drop point 114210 price is 41.91 € (forty-one € ninety-one ct).
Knife Nóż myśliwski Herbertz Solingen Drop Point 114210 - in this moment You are in this product. Knife Nóż myśliwski Herbertz Solingen Drop Point 114210 • Knives and other tools • Knives and tools • Goods for civilians and soldiers, kaina internetu. This product belongs to a group Knives and other tools. Buying online this group's products You will save a lot of money. Add product Knife Nóż myśliwski Herbertz Solingen Drop Point 114210 to the cart and You will get a good price or click on a button "Get discount code!". If You don't know how to buy online or You have some questions about a product – click on a button "Ask for". If You're satisfied with this product's price online but right now You don't have enough money – click on a button "Buy by installments". If You're waiting for product's Knife Nóż myśliwski Herbertz Solingen Drop Point 114210 sale – click on a button "Report for price drop". This way with buttons help You will quickly, comfortably and easy get this product. Other popular similar products in a group knives and tools: knife karambit replika cs:go red spider; galastuvas profesionalus ganzo touch pro ultra; profesionalus galąstuvas ganzo touch pro steel; profesionalus galastuvas ganzo touch pro; galąstuvas work sharp wskts mk.2; stalo įrankiai meteor cuterly 3 in 1; knife ganzo g801-or; machete walther mach tac 3, stal 440; multifunctional tool, kariškas; nóż składany ganzo g618, stal 440; for a good price, which You will pick faster online.
Shipping around Lithuania - Vilnius, Kaunas, Klaipėda, Šiauliai, Penevėžys, Alytus, Marijampolė, Mažeikiai, Jonava, Utena, Kėdainiai, Telšiai, Visaginas, Tauragė, Ukmergė, Plungė, Kretinga, Šilutė, Radviliškis, Palanga, Gargždai, Druskininkai, Rokiškis, Biržai, Elektrėnai, Garliava, Kuršėnai, Jurbarkas, Vilkaviškis, Raseiniai, Anykščiai, Lentvaris, Grigiškės, Naujoji Akmenė, Prienai, Joniškis, Kelmė, Varėna, Kaišiadorys, Pasvalys, Kupiškis, Zarasai.